Meet the Doctor
The Man
Jim Zahrowski grew up in the small town of Beaumont, California as the younger of two boys. He went to college and fell in love with Sally, who he married in 1979. They have a daughter, Kelly and a son, Mark. To this day, Sally is his best friend and he says, "I love coming into work because Sally will be there."
Dr. Zahrowski plays tennis, skis, and reads in his free time because he values keeping the body and mind healthy. He cares about helping others learn and spends much of his time educating parent groups, dentists, and orthodontists.
He loves his job because he gets to watch his patients' self confidence grow as their smiles improve and see the 6-year-old through 83-year-old kids every day.  He says, "My patients are my family, deserving of the best orthodontic treatment I can deliver."
The Orthodontist
Dr. Zahrowski decided to become an orthodontist because he appreciates the knowledge of mechanical engineering, dentistry, and medicine needed to master the complexities of tooth movement and facial growth.
He has over 20 years of experience, numerous degrees, and a continuing dedication to stay on the forefront of developing technology and techniques.
When you're with Dr. Zahrowski, you're with an expert.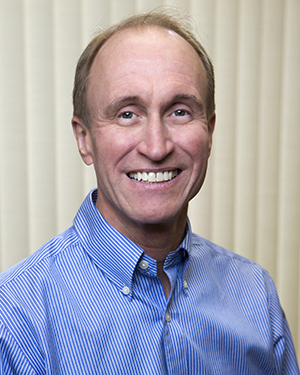 Credentials
Over 20 years as an Orthodontist
Diplomate of the American Board of Orthodontics
Bachelors in Biochemistry from UC Riverside
Masters in Oral Biology from UCLA
Doctor of Pharmacy from USC
Doctor of Medical Dentistry from Oregon Health Science University
Specialty Certificate in Orthodontics from UCLA
Taught orthodontics at UCLA for over 6 years
Writes nationally published articles
Lectures across the United States
Teaches Continuing Dental Education courses
Evidence-based Reviewer for the American Dental Association
Editorial Reviewer for American Journal of Orthodontics & Dentofacial Orthopedics
Expert Reviewer for Angle Orthodontist, Journal of Pain, Journal of Public Health Dentistry, Journal of Oral Oncology