Meet the Staff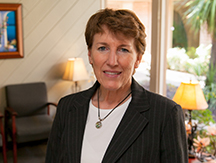 Sally Zahrowski has worked with her husband as the Front Desk Manager since 1987. She feels privileged to watch their patients grow up to become great adults and seeing the smile of a patient when their braces are removed.She graduated from UC Davis with an undergrad degree and from UC Santa Barbara with a Masters in Ergonomics.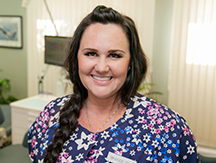 Brandy grew up in Chino and attended Concorde Career Dental School in Oregon. Her favorite part of being Dr. Zahrowski's RDA (or Registered Dental Assistant) since 2008 is building relationships with her patients.She likes the excitement of off-roading in her Jeep with her daughter and boyfriend and she loves flowers. Brandy describes herself as being very dramatic "in a good way."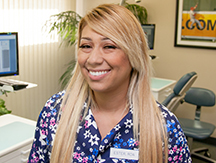 Ester attended college in Fullerton and began working in the field in 2006, before joining Dr. Zahrowski's team as an RDA in 2014. As a teenager with braces, she met assistants who were so helpful and kind she knew she wanted to follow in their footsteps.
She loves playing outside with her children and husband. As a child, her favorite sport was soccer and she's now passing that love to her daughters. She believes in keeping her kids active with activities the whole family can enjoy, including bike rides, playing catch, and penny boarding.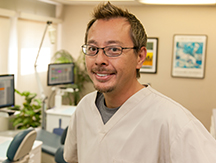 Jeff attended college in New Mexico and Rancho Cucamonga, CA. He's been Dr. Zahrowski's RDA since 2000. He enjoys making a positive experience out of something that could be uncomfortable or painful. He loves learning about patients' lives and says he works with the best staff.
Jeff is an active guy. He calls mountain biking his "meditation," has snowboarded since he was 3 years old, and drives scale radio controlled trucks. He's also one of the few people in the world who has fought a kangaroo!! While at a petting zoo in Sydney, Australia, a kangaroo "made a move" on his then girlfriend (now wife) and cut her ear. Like a knight in shining armor, Jeff defended his lady and fought off the kangaroo and 4 of his marsupial friends.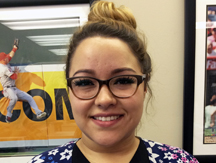 Carmen
joined Dr. Zahrowski's team as an RDA in 2016. Her decision to become an RDA was based on her great experience with braces when she was younger. Carmen grew up in Costa Mesa, but she loves to travel. Her favorite destination so far is Hawaii, where she works on her tan. When she's home, she enjoys playing with hair and makeup, and giving her friends makeovers.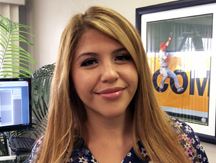 Alicia
followed her passion for helping people to Santiago Canyon College and ultimately to Dr. Zahrowski's office as an RDA in 2016. She loves that she's able to help her patients in such a rewarding way – giving them the perfect smile. Alicia is an enthusiastic hiker, yoga lover, and "most importantly, a dedicated mother.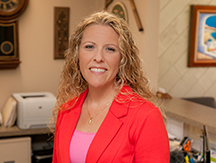 Karene has been Dr. Zahrowski's Professional Liaison since 2010 and says she honestly has her dream job because she loves working with people, being creative, and challenging her mind. "I love what I do!"She loves singing, visiting museums, plays, and musicals, and claims to be a total nerd thanks to her love of Star Wars, The Muppets, Superman, and The Big Bang Theory. Her deep dark secret? She'd love to go to Comic-Con one day!