Referring Doctors
Orthodontic Referral
If you believe your patient may need orthodontic treatment, send them to our office for a free consultation. We'll work closely with you to ensure your patient receives the best care.
Referral Process
Complete our Referral Card or call us at (714) 544-5345.
Tustin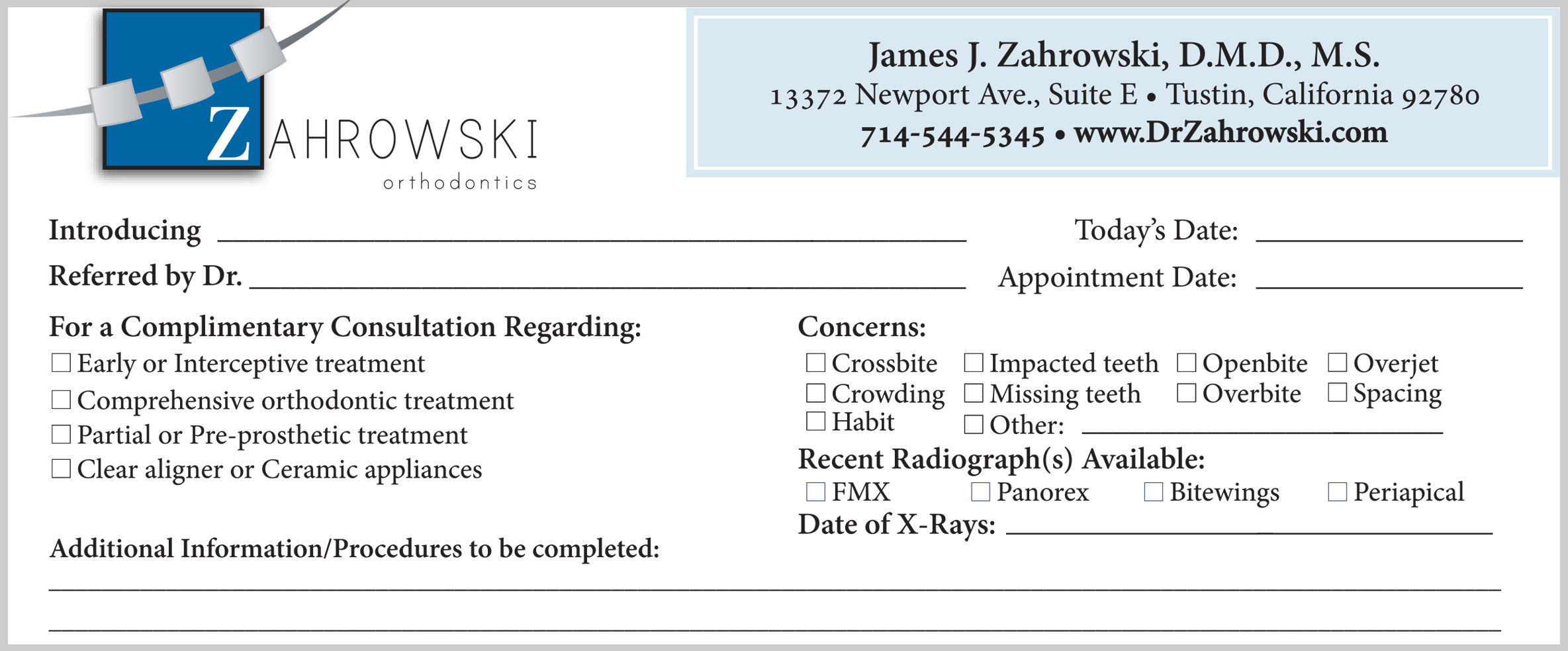 If you're unable to open PDF files, you can download Adobe Reader® for free.